Action Learning, Principi, Metodo, Casi
Action Learning, Principi, Metodo, Casi
By Dr. Michael Mardquardt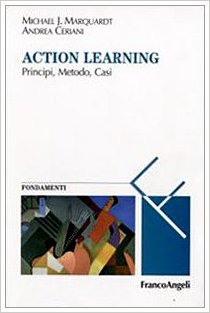 The Power of Action Learning, in fact, is based on two essential behaviors: reflexive approach and continuous learning. J. Michael Marquardt is Professor of HRD at George Washington University Founder and president of the World Institute of Action Learning (WIAL), has received an honorary Ph.D. by the International Management Center in Oxford for his contribution to the spread of Action Learning. He worked for several years with Reg Revans helping to define the current structure of the Action Learning methodology. Author of numerous works, has extensive international experience as a Master Action Learning Coach. Ceriani Andrea is the founder and director of KKIEN Enterprise, a company management training and development consultancy HR. Professor at the Catholic University of Milan for more than 15 years, has achieved certification in Action Learning Coach with WIAL and is the founder of WIAL Italy, a brand created for the dissemination of Action Learning programs in Italy. He is a member of the board Lombard AIF and the author of several volumes in the training and consulting.
Tags: Action Leaning, WIAL
Trackback from your site.