Complex Problem Solving Through Action Learning: Implications for Human Resource Development
Complex Problem Solving Through Action Learning: Implications for Human Resource Development
By: Dr. Michel Marquardt and Roland Yeo. 2012.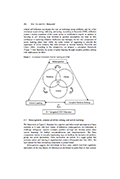 This paper argues that complex problems can be used as opportunities for Action Learning, and examines the interrelations between problem solving and Action Learning.
Tags: Action Leaning, WIAL
Trackback from your site.
Peter Thailand
CALC since 2013 and started up WIAL Thailand !