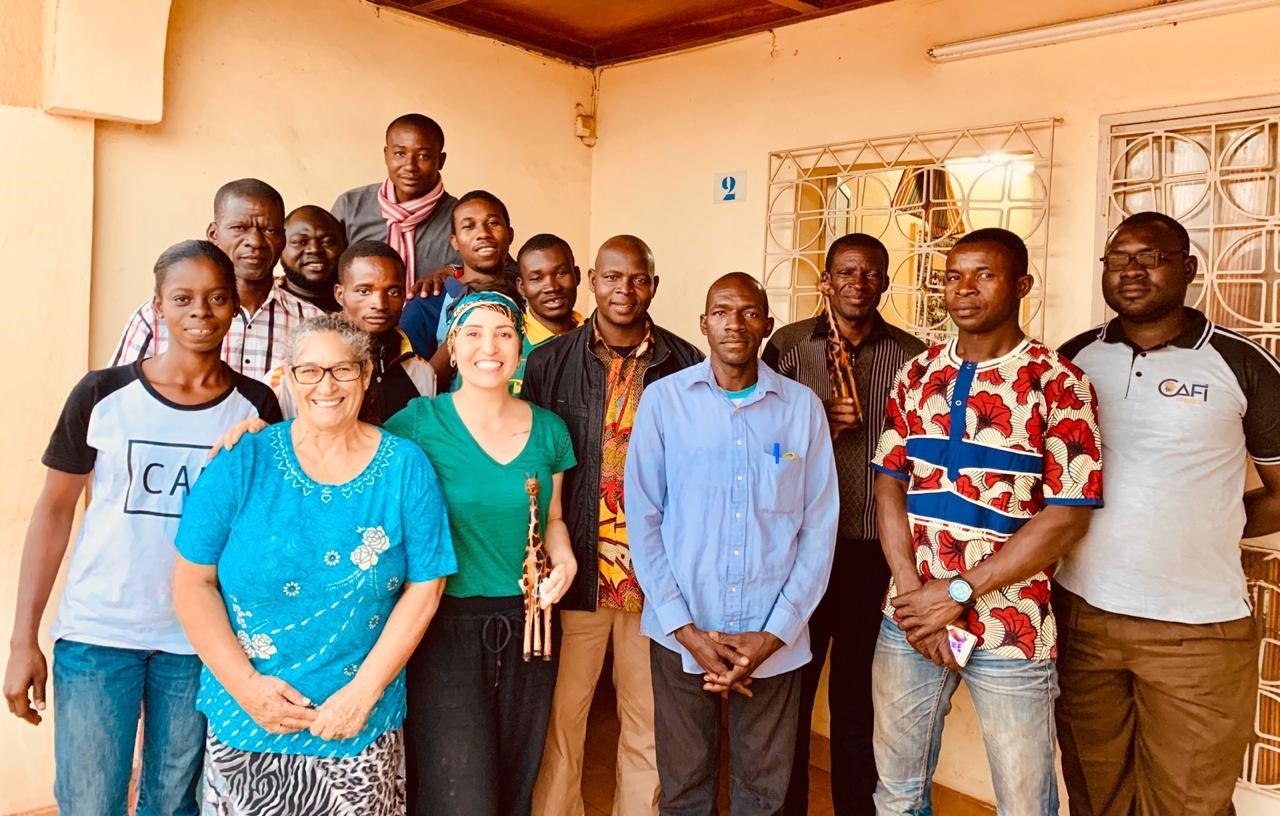 Action Learning Helps a Small Village in Burkina Faso Discover Alternative Ideas for Accessing Safe Water
Burkina Faso, in West Africa, has one of the lowest levels of HDI (Human Development Index) in the world. It's comprised of thousands of villages all suffering from the chronic problems of high unemployment, extreme poverty, child labor, dangerous living conditions due to civil unrest, and limited access to safe water.
Senior Action Learning Coach Magali Lopes, from Eight Dialogues for Transformation in Brazil, collaborated with a Brazilian NGO Cafi, cafiafrica.org, to create a program to help develop the Cafi staff and some key Sambla tribal leaders. This program took place over ten days in January 2020. Ms. Lopes trained the Cafi staff; the staff then worked with the tribal members under her supervision. Hosting tribal leadership sessions in several locations allowed for a varied group with diverse viewpoints. Many problems were discussed, including personal ones. A top priority was the lack of safe water for the tribe. This wasn't a new problem but due to ongoing frustrations and impediments, the tribal members had given up. Using the open question method of Action Learning, the leaders developed new ideas. They decided to contact their neighboring tribes to understand what they were doing to obtain water.
Through Action Learning, the leaders experienced a mindset shift and wanted to expand its reach by including more members of their community. They gained a renewed sense to encourage their community not to give up and to seek collaborative approaches and assistance from outside resources to help them solve this problem, and others. The next big step, one they had tried before, was to reach out to public authorities, for assistance in obtaining safe water.
"I'm gonna practice how to listen to someone, understand the problem by asking questions, and also know how to deal with a problem to find the solution. I believe it is a treasure … the current world is full of problems."
"Providing this audience this opportunity to work together to solve problems was a very rewarding experience because it corresponds to helping the new generation of a country so in need to find creative solutions to their problems." – Magali Lopes