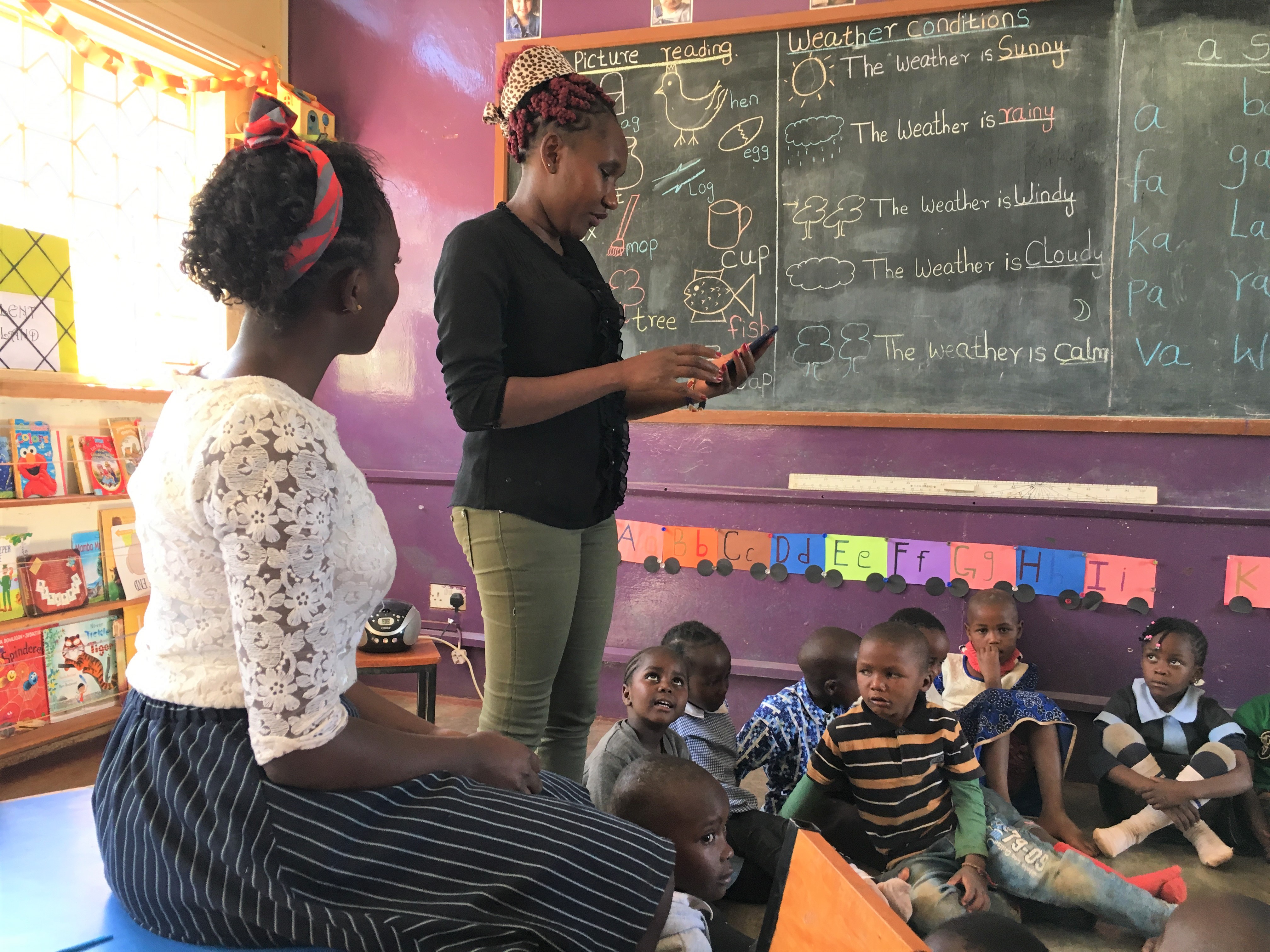 Action Learning has a Lasting Impact at a Kenyan Pre-School
In Kenya, 40% of the population is under the age of 14, and getting into a state-run primary school is not guaranteed. Without skills in Swahili and English, Kenyan children can be turned away from the school system, setting them up for a life without basic education.
The Karibu Centre
is a community program offering pre-school, after school programs, and job readiness training for underprivileged families in Thika, a community outside of Nairobi. At the Karibu Centre, children are given a progressive, broad education including reading and writing in Swahili and English, preparing them for primary-school education and giving them life opportunities they wouldn't otherwise have. The school is financially supported by a social enterprise also run from the site, Organic Savanna: Parents are hired to work at the Centre to cultivate and harvest indigenous Aloe Vera plants, providing employment to support their families. The aloe is then used to produce skincare products. 100% of profits from the sale of Organic Savanna products fund classrooms and educational projects.
Master Action Learning Coach Shannon Banks spent two weeks with her family volunteering at the Karibu Centre, on February 2018 and 2019. As the Centre encourages skills-based volunteering, Shannon spent her time in Thika working with the Centre's staff on leadership development. Part of this work was a Design Thinking project, which looked at challenges facing the Centre and culminated in action learning with a set of Fellows interning with the site. Another part of the work was a "learning circle" for the management team, where each of the managers brought a challenge to a multi-problem action learning set and the managers coached each other to find solutions. While the team worked, they practiced Social Leadership skills they identified that would help to make the most effective. Through action learning, the staff not only addressed challenges they were each facing in their leadership, but they became closer as a team, learning to trust and support each other.
The work has had a lasting impact. According to Luke Kincaid, a Board Member at the Karibu Centre and Founder of Organic Savanna:
"Action Learning is helping our team to communicate more effectively and make decisions with one voice. The improvements we're seeing in our team translate to greater impact in our community."