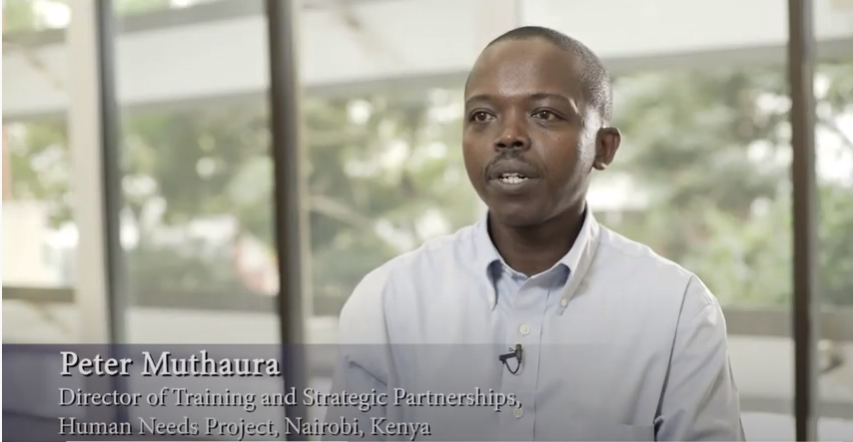 Raising the lives in the slums of Nairobi
Peter Muthaura, Director of Training and Strategic Partnerships for the Human Needs Project in Nairobi, Kenya, and a 2019 WIAL Better World Fund Scholarship recipient, discusses the work his organization is doing to help the people of Kibera, Africa's largest urban slum. The needs of a community of this size are many, but they have prioritized ways to help with a multi-pronged mission.

The primary goal is to provide essential daily services such as clean drinking water, modern toilets, proper showers, laundry facilities, and food services. They work with partners to provide newer, more environmentally sustainable products to improve these living conditions. They offer various types of education in life skills, hygiene, human rights, to skills related to working in a trade, as well as education that could bring about internships that may lead to paid employment. In this video, Peter shares how his organization has used Action Learning to create a real impact with their work in the Kibera community.