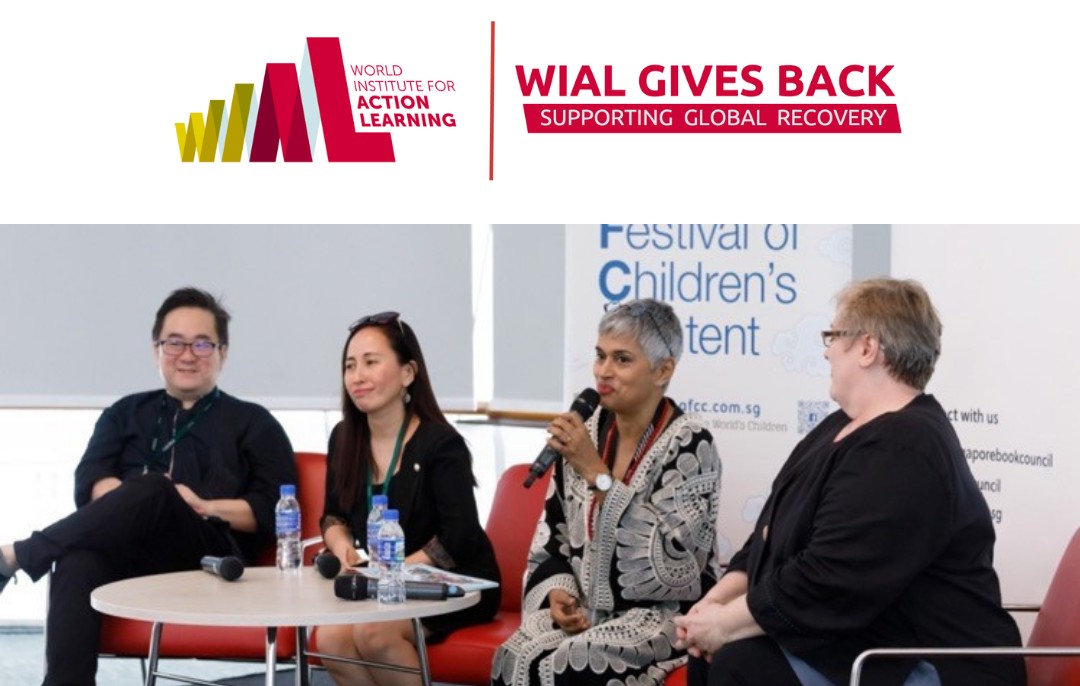 Singapore Book Council Team Benefited from Learning About WIAL's Process
The Singapore Book Council (SBC) is an independent charity with IPC status. Established in 1968 to support Singapore literature, SBC aims to "Build Our Imagine-nation" by developing creativity, imagination, original thought and empathy. Our programmes focus on creative writing, reading, illustration, translation and storytelling. We are committed to developing a multicultural, literary arts sector and recognising excellence in literature through our initiatives.
SBC's vision is to achieve international recognition for quality, diverse Singapore literature. Our mission is to develop, support and advocate a multicultural literary arts sector.
The Book Council cultivates Singapore's literary arts scene by organising literary festivals like the Asian Festival of Children's Content (AFCC); conferring prestigious awards like the Singapore Literature Prize; bringing communities together with the #BuySingLit movement; and supporting the industry through our Academy training programmes.
The senior management team joined the CNPL-WIAL Gives Back programme as we were trying to figure out how to respond to the Covid-19 crisis and to generate ideas and strategic plans. Charities and nonprofits are especially vulnerable during a crisis as we are reliant on donations and grants. Hence it was important that we were able to plan both short-term and long-term to cope with the crisis. We came up with the problem statement "How to diversify and increase revenue sources for SBC"
A team of four joined the programme, comprising the Executive Director; Head, Capability Development; Senior Manager, Marketing, and Senior Manager, Admin and Finance. We took part without really knowing what to expect and what it would entail. Our coach was Grace Tan and an external guest Teresa joined us as well for a total of three sessions.
Honestly, it took quite a fair bit of time to get the whole process going, especially during the first two sessions. The team was not used to asking questions and only making statements in response to questions. Also, the team did not quite know how to ask the right and pertinent questions to get to the core of the problem. As a result, there were a lot of pauses and silences, which made the whole process awkward and go in fits and starts. Some of the team members were also quite reticent in speaking up and asking questions. However, Grace was very patient in guiding the team along and probing the different team members to respond.
By the end of the second session, the team finally got the hang of asking questions and listening actively. We were able to brainstorm a bit more and generate some ideas. By the third and last session, we could get into the rhythm more readily. The discussion was more active and participatory, and we could generate more ideas and solutions.
In all, it was a good experience for the team. The action learning process was a completely new experience for the team, and we had a fair bit of difficulty initially finding our way into it. But guided by our coach, we finally got the hang of asking questions to probe and to come up with solutions.
"The process taught us how to listen actively, ask the right questions to probe, and look at things from different perspectives. We were not able to go very deep over the three sessions, but we benefited from learning about the process which we could then apply to our organisation's management." -William Phuan, Executive Director, Singapore Book Council