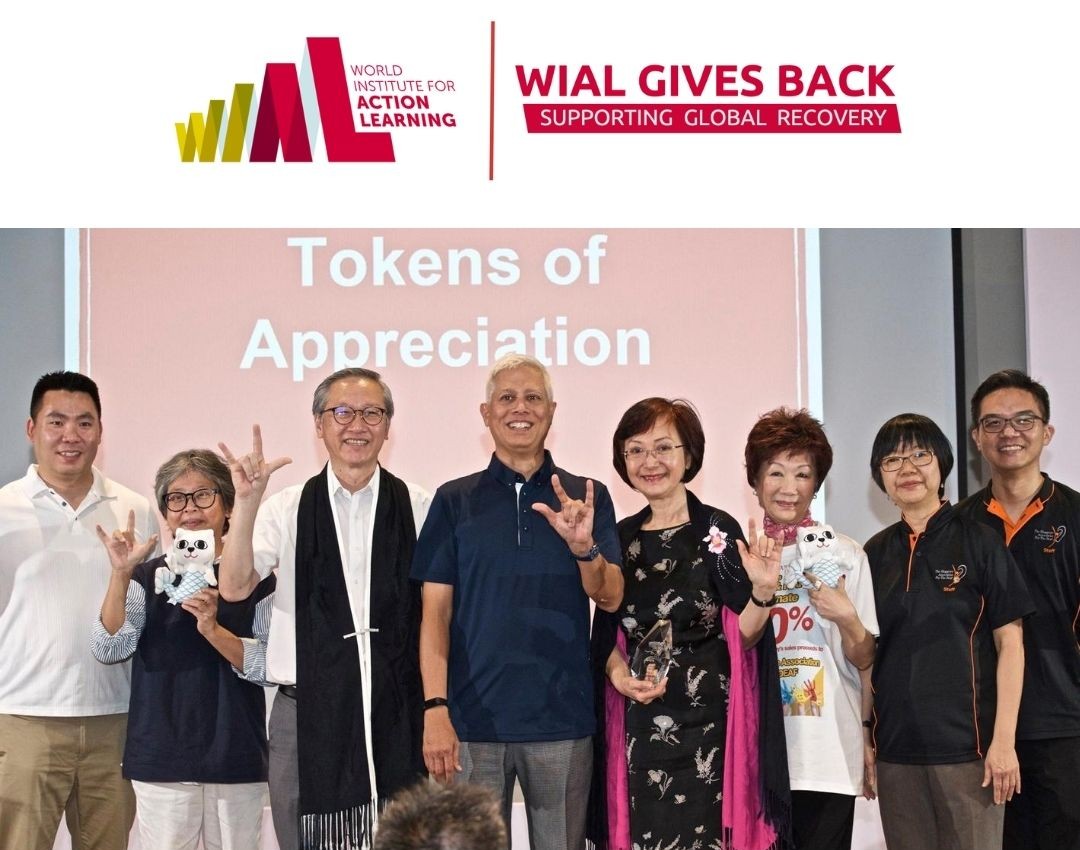 WIAL provides action learning coaching for The Singapore Association for the Deaf Team
Founded in 1955, The Singapore Association for the Deaf (SADeaf) is today a Social Service Agency funded by the Ministry of Social and Family Development, National Council of Social Services and Ministry of Education. Its mission is to be the leading organisation in advocating equal opportunity, in all aspects, for the Deaf and supporting the Deaf to reach their full potential.
The management team from SADeaf had the opportunity to participate in 3 action learning sessions under the WIAL Gives Back global initiative. The programme for non-profits in Singapore is a collaboration between WIAL and Centre for Non-Profit Leadership. The team comprises of 3 deaf members and 2 hearing members. Michelle Ow, a volunteer WIAL Action Learning Coach provided the action learning coaching for the team. The action learning sessions were also supported by an interpreter and a note taker too. Initially the process was confusing for the team, as they took some time to adjust to the process of taking turns to ask a question and answering the question. However, the team members managed to adapt quickly and everyone became more fluent in the process by the second and third sessions.
The team from SADeaf managed to make significant progress to solve the identified problem of seeking funding for the hiring of a Deaf Linguist. Firstly, they managed to identify a funding available to hire the Deaf Linguist. Secondly, they also have crafted the job advertisement to be publicized. As for the learning part, the team has learnt the benefits and power of questions in helping to explore more possibilities and in empowering team members to think more critically.
"We learnt to harness the power of questioning in solving problems, as well as using questions to clarify doubts, ensure all team members are on the same page, and headed towards a common goal." – Alvan, Deputy Director, The Singapore Association for the Deaf
"Using different attitudes makes it possible to work together as a team" – James, Manager, The Singapore Association for the Deaf