Great Solutions Through Action Learning: Success Every Time
Great Solutions Through Action Learning: Success Every Time
By H. Skipton Leonard PhD and Arthur M. Freedman PhD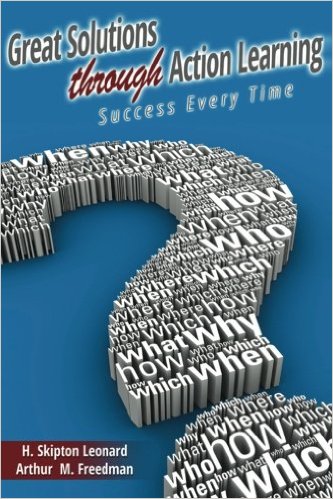 This book fills a conspicuous gap in the Action Learning literature – providing specific principles, strategies, and recommendations to coaches for developing the questions that are the foundation of effective Action Learning. Many other books provide the theory of Action Learning as well as recommendations for setting up Action Learning projects. In addition to this information, this volume provides the specific information that the coach needs to ensure the success of the Action Learning project. While the principles, strategies, and recommendations discussed in this book are based upon the methods developed with others at the World Institute for Action Learning, the authors provide many new practice principles and models which will be appreciated by experienced Action Learning coaches who want to be considered expert Action Learning coaches and who want to ensure the success of their Action Learning practice.
Tags: Action Leaning, WIAL
Trackback from your site.